Homeowners will be delighted with the outstanding results that Jeff's Window Cleaning Service provides. You will have sparkling clean windows that give you a clear view outside and allow more natural light into your home. Clean, streak free windows not only brighten up your rooms but enhance the look and feel of your home both on the inside and from the outside.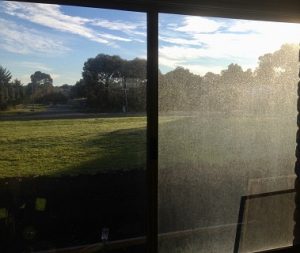 Discount Rates for Regular Clients
10% off for 2 cleans per year
15% off for 3 cleans per year
20% off for 4 cleans per year
Referral Program
15% off if Your Referral uses Jeff's Services for a Solar Panel or full House Window Clean
Window Cleaning Services Offered by Jeff
Jeff's Window Cleaning Service includes the removal and re-installation of screens, cleaning ledges and sills, wiping screens and brushing tracks as well as removing cobwebs that are around the trim, and cleaning the windows with professional window cleaning equipment and solutions used to remove the standard accumulation of day to day dirt and debris.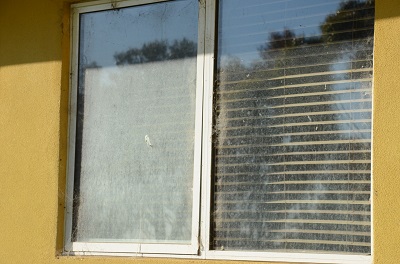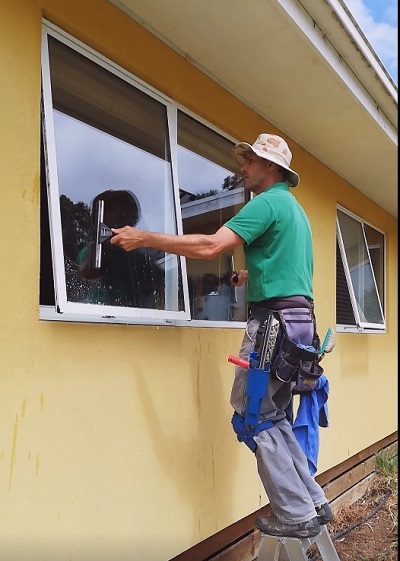 Windows that have not been cleaned on a regular basis are likely to be very dirty. These windows may have a build-up of dirt, mineral stains (hard water), adhesive and grease on them. They will require scraping with a fine razor designed to remove paint, hard dirt or other sticky material. Bird droppings, water marks and stubborn stains can be removed by fine steel wool on wet or dry glass. In some cases the process may require a chemical application depending on the severity of mineralised water, silicon or other heavy dirt.
Roadworks and other construction in your local area can make your windows very dirty, very quickly. If these events are happening in your area, Jeff can help you maintain the cleanliness of your windows so that you do not become disheartened at the length of time some of these projects can take.
A One-Off Window Clean or a Regular Window Cleaning Service?
Jeff can provide a One-off Window Clean or a Regular Window Cleaning Service with an individual schedule that best fits your personal preference. He has found that the majority of his residential customers prefer a regular clean twice a year, but if you would like a regular clean the schedule can be worked out to suit your needs.
Have a chat with Jeff. Give him a call on 0478 002 276
Types of glass
Jeff has worked with multiple glass types including heat tempered, annealed, toughened, laminated, low-E coated glass, single, double and triple glazed windows and doors, stained glass windows (lead-light windows) and antique glass.