Australian homes have many types of paved areas surrounding them. Footpaths, driveways, swimming pool surrounds, patios, verandahs and courtyards can be paved in a variety of materials including concrete, clay, natural stone and brick. And timber decks are very popular too. These outside areas can become grubby and unsightly over time with daily use, but after a pressure clean by Jeff can look like new again.
Have the paved areas around your home become a bit grubby? Are there weeds, algae or moss in between pavers or over them? Does the timber deck need a good scrub?
Jeff's Services Australia takes great pride in providing an excellent result when Jeff pressure cleans outside surfaces around your home.
Sandstone paving around a swimming pool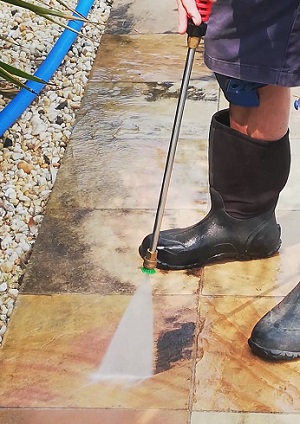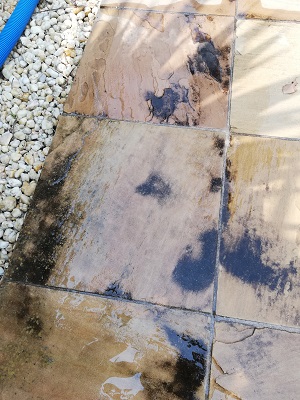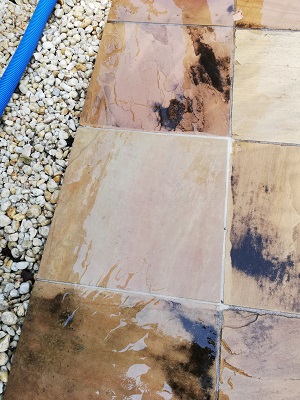 Jeff's method is to use water from his pressure cleaner to move across the paver and then up and down the paver to remove as much grime or algae as he can. It has certainly made a difference to this individual paver above and to the overall effect of the swimming pool surround seen below. It is no longer an unsightly mess.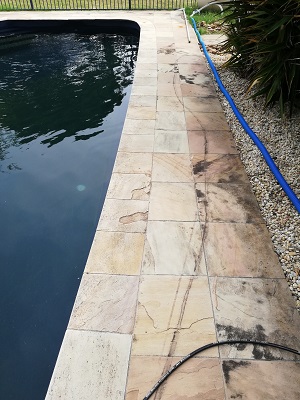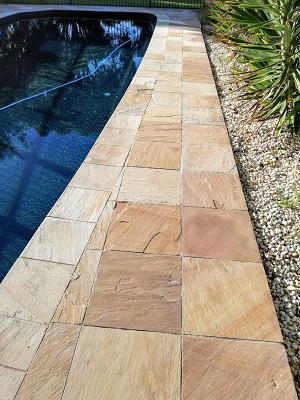 For enquiries or to organise a free quote CALL or TEXT Jeff on
0478 002 276